High Tech CPR 6/24/2021
Community news
|
Thursday, June 24, 2021
Val Verde Regional Medical Center EMS, (VVRMC EMS), would like to introduce our newest equipment to expand our capabilities for faster and more effective CPR on our highest acuity responses. As VVRMC EMS plays a very active role with South Texas Regional Advisory Council, (STRAC) we received annual STRAC FUNDS for the EMS Department. This allows us to purchase ambulance equipment, training devices and various other specific categories. This year one of the items we purchased was to assist with CPR. VVRMC now has two LUCAS 3.1 devices for two of our three 911 ambulances. These will remain on these two ambulances ready to utilize when CPR is deemed necessary.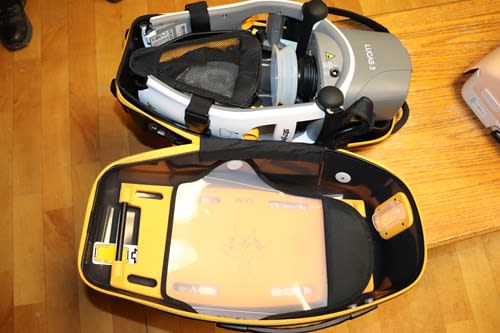 During cardiac arrest situations, constant and consistent compressions have been proven to be vital to successful resuscitation efforts. However, sometimes there is a shortage of manpower on scene and fatigue during prolonged CPR can lead to less than optimal delivery of compressions. Also, delivering compressions during transport to the ED is dangerous to the Providers that must be unrestrained to allow access to the patient.
This is where adjunct devices like the LUCAS 3.1 come into play.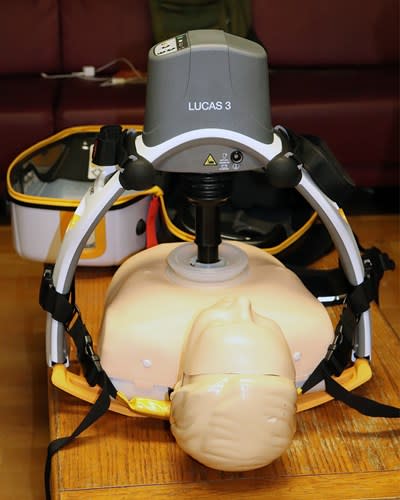 LUCAS (Lund University Cardiac Assist System) was designed to provide constant and consistent compressions to the patient during a cardiac arrest situation. The device does not tire and it does not vary from the compressions that are delivered, and the compressions are delivered at a rate that the American Heart Association has deemed best for perfusion during CPR.
The LUCAS frees up the attending Providers so that they are able to perform other activities to care for the patient during cardiac arrest, and it allows the Providers to remain seated and secured during transport.
Given the size and remoteness of VVRMC EMS's coverage area, deployment of the LUCAS 3.1 device will go a long way towards assisting crews when help is scarce, and the compressions provided will give the patient the best chance towards a beneficial outcome.
VVRMC EMS is deploying these two LUCAS 3.1 devices to provide care to the citizens of Val Verde and surrounding areas.