Men: Keep an eye on your health!
This edition of Keeping Well is focused on men's health. Men sometimes ignore their own health, so we are providing them a nudge in the right direction. Men need to get regular physical exams and male-specific screenings for improved health and maintenance.
Prevention is the key to continued good health, so we are providing the information men need to support healthy behaviors. We want all the men in our community to live longer and healthier. Seeking regular health care is a big step in that direction.
Not a man? You can still use this information to help the men in your life. According to Integris Health, 19% of the men surveyed said they seek medical care because their partner "nagged them to go." Read on to get the facts you need to urge the men in your life to get preventive care.
Val Verde Regional Medical Center has excellent health care providers, specialists and equipment you can't find in a lot of big cities. We take pride in providing our community—men, women, children and seniors—with the personnel and state-of-the-art equipment required to offer a personalized and high-quality health care experience.
Celebrate Men's Health Month by focusing on getting the care you need, right here where you live.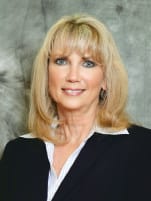 Linda Walker
CEO
Val Verde Regional Medical Center
Categories: From our CEO